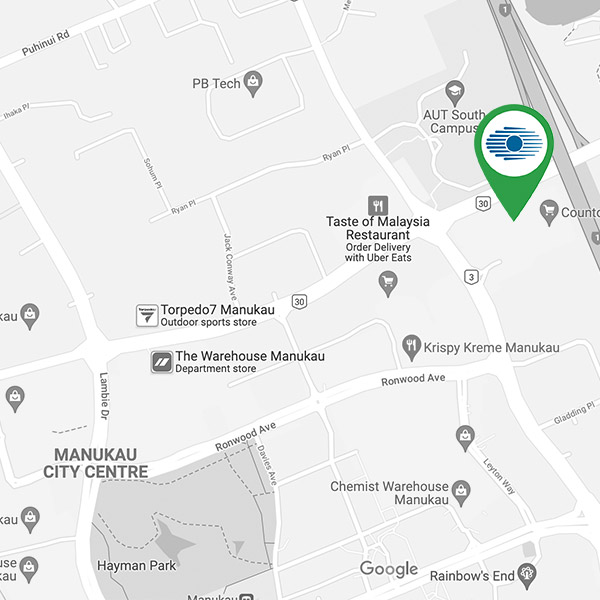 Westpac Building, 652 Great South Rd, Manukau, Auckland 2140
Contact information
Our opening hours
Monday to Friday : 7.30am – 5.00pm
Saturday: By appointment only
Sunday: Closed
Manukau doctors and facilities
Eye Institute South is a very well equipped private eye clinic in South Auckland
Located in the heart of Manukau City, Eye Institute South offers South Auckland patients a comprehensive range of sub-specialty eye services as well as minor in-office procedures.
Our specialist eye surgeons provide daily clinic appointments at the clinic. Drs Graham Reeves, Sophie Hill and William Cunningham.
Our well-equipped eye clinic has been a very popular destination for our South Auckland patients with common eye problems such as cataracts, macular degeneration, glaucoma, baggy eyelids, eye infections, etc.
The expanded premises include four consulting rooms to complement spacious areas for OCT testing of glaucoma and retinal conditions, topography for cornea and keratoconus, visual field testing and refractive laser assessment.
We carry out all surgical procedures from the same modern and fully-equipped day stay surgery centre. Patients can enjoy the convenience of having their eye conditions assessed and treated without travelling to other Auckland locations.